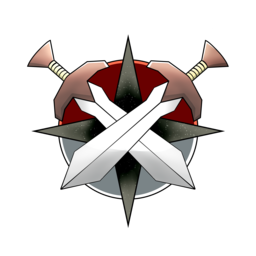 About
TCG ONE is an Online Automated Pokémon Trading Card Game Simulator where players can gather online and play with their favorite cards in their respective formats. Its software is completely fan-made and is in no way affiliated with TPCI or its official game.
Some of its features are: Automated Game Mechanics, Online 1-1 play, Deck Editor, Lobby & Chat, Real Card Images, Multiple Game Formats (including Standard, Expanded and Classic Old School formats), Spectation, Game scoring system and Scoreboards, Career and Quickplay game modes, Personal Inventory, Assemble/Dissolve cards with ink, Leveling, Booster Pack simulator, Daily Quests and Achievements.
It went live on 18 July 2013 and is being actively developed and maintained. You can access the legacy changelog here.
FAQ
Is TCG ONE free to play?

Yes, completely! You can play with ANY card in the system without any restrictions.
Which sets does it have?

TCG ONE primarily focuses on Retro formats & sets, starting all the way from Base Set. Full list of cards is available in-game, under "Card Database" window.
Who maintains it?

axpendix (a.k.a. admin) is the creator, you can contact him through Forum/Discord or the widget on this page. We also have a vibrant staff team. Please contact them in Discord.
Found a bug, how do I report it?

Please use in-game bug reporting feature to report card/effect problems. That way, the game log is auto-attached to the report so we can diagnose the problem by looking at the log. You can also browse existing Bug Reports.
I have a suggestion!

Please go to Idea Portal or use the widget on this site to suggest new ideas or rate existing ones. You are also encouraged to post to Ideas & Suggestions Category.
What is Career Mode?

Career Mode lets you to have a virtual inventory of cards by opening packs and completing quests and achivements. You are only allowed to use the cards you have to build decks and battle with other players. It started with Base Set cards and sets are gradually being released on Career according to chronologic order. You start Career Mode with a predefined set of cards then battle other players to level up and expand your collection.
How can I contribute to the development?

Please see Card Implementation Guide and introduce yourself in #dev.
This is great! How can I support you?

Become a Patron through Patreon to both support us and receive some perks in the meantime! Your support is critical to maintain and update the site regularly. Thanks in advance!
Can I use it for my Youtube or Twitch videos/streams?

Please do! You should also post your video to our Discord and Forum as well to get more publicity.
Can I organize tournaments on TCG ONE?

You absolutely can! Please write on #tournament channel in Discord.
Development Team
axpendix - Creator & Lead Developer
Lithogen - Developer
Mt.Gufo - Developer
flagrama - Ex Developer
starg09 - Developer
itresad - Ex Developer
vandergus - Ex Developer
wertercatt - Ex Developer
Credits
Our early thanks goes to;
Greatest donators of all time: Rival Gary, James Weaver, Shax, ArsenalNackt
Our Community Moderators DKQuagmire, Heropon Riki, Scoot404 and AggroFrag.
Scoot404 and Tapu Lele for providing and updating scans.
ZF_Goku for embracing TCG ONE as the home for Pokémod Format.
Jasper Speelman for designing awesome graphical elements and updating Card Database.
meiko for Vending Machine English fakes.
0f3f, DarthArdios, Tash, TheEevee, Psiqueatog, Alazor for Career mode suggestions and formulations.
Our pioneers and early adopters for their precious suggestions and support: Tash, TheEevee, 0f3f, DarthArdios, Verbatim, Webstur, Dharma, Psiqueatog, meiko, mschaber, FGR89, mewtwoandfriends, two_ravens, marcoasd, TuxedoBlack, DKQuagmire, Alazor, JasonKlaczynski, WPM, … This wouldn't continue without you.